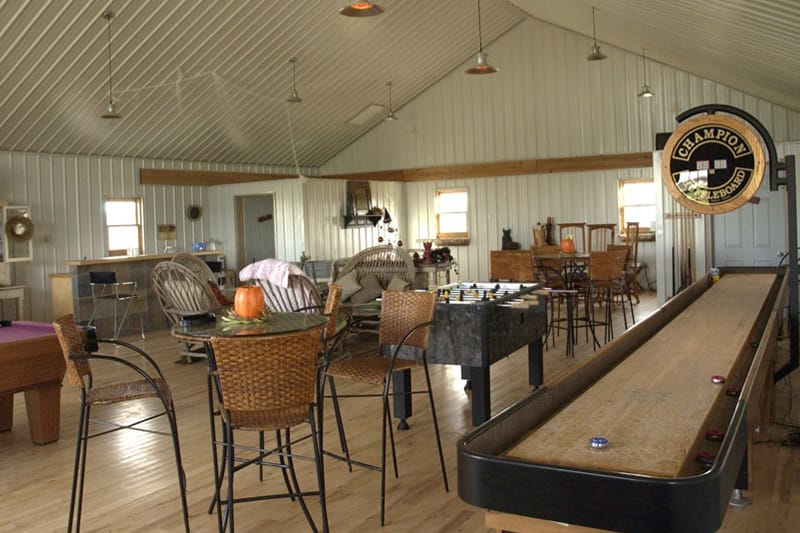 From art studios to auto collections, hobby buildings provide dedicated space for your passion. There is a lot of room for creativity when crafting the perfect place.
These four trends offer a taste of the nearly endless possibilities.
Athletic Training or Personal Gym
Whether you're providing instruction or looking to improve your own physique, having a dedicated training space can change your life. Stop throwing money into an expensive gym membership that includes features you never use, and construct your personal gym in the privacy of your own property.
You can take this concept a step further to create your own training facility where you can instruct the next generation of athletes. Hobby buildings are excellent investments for coaches and trainers who want to work with students year round.
Man Caves and She Sheds
Man caves are no longer relegated to basements, and women are claiming private getaways as well. Instead of storing garden tools, homeowners are converting their backyard sheds into dedicated personal space. Personalized, cozy, and close to home, this trend offers more privacy to relax and unwind.
She sheds are relatively a new concept, but women are creating and sharing ideas from tiny tea houses to cozy book nooks where the walls are lined with shelves. Women are adding craft rooms, quilting cottages, painting studios, and martini bars with every amenity they desire.
Backyard Bars
From rustic to modern chic, backyard bars can be perfect places for socializing. You can go small with a converted shed or tiny house and outdoor seating or opt for something much larger, complete with a big screen televisions and recliners for game days and movie nights.
Going beyond your basic bar and stools, the new wave of backyard bars includes taps, sinks, and refrigerators. Backyard bars provide a great opportunity to repurpose items you may no longer be using and to showcase your homebrews.
Gamer Getaway
Video games, pinball machines, and poker tables mean hours of fun, but they also occupy a lot of space in a house. Shifting game night to a pole barn provides plenty of space for private events and family fun.
Materials Matter
When planning your custom space, it's important to select the right materials for your project. Consider how you will be using your hobby building and whether you plan to install plumbing, electricity, and/or gas lines. If your structure will have to withstand high winds or heavy snow, be sure to keep this in mind when selecting materials.
Consider steel frame construction for your hobby building. Opting to use steel for your new structure can save money, both up front and over time. Steel is durable and low maintenance, and steel structures can be built faster, saving money on labor.
Are you ready to get building? The professionals at The Pro-Line Building Company are ready to bring your hobby building to life. Contact us to get started!