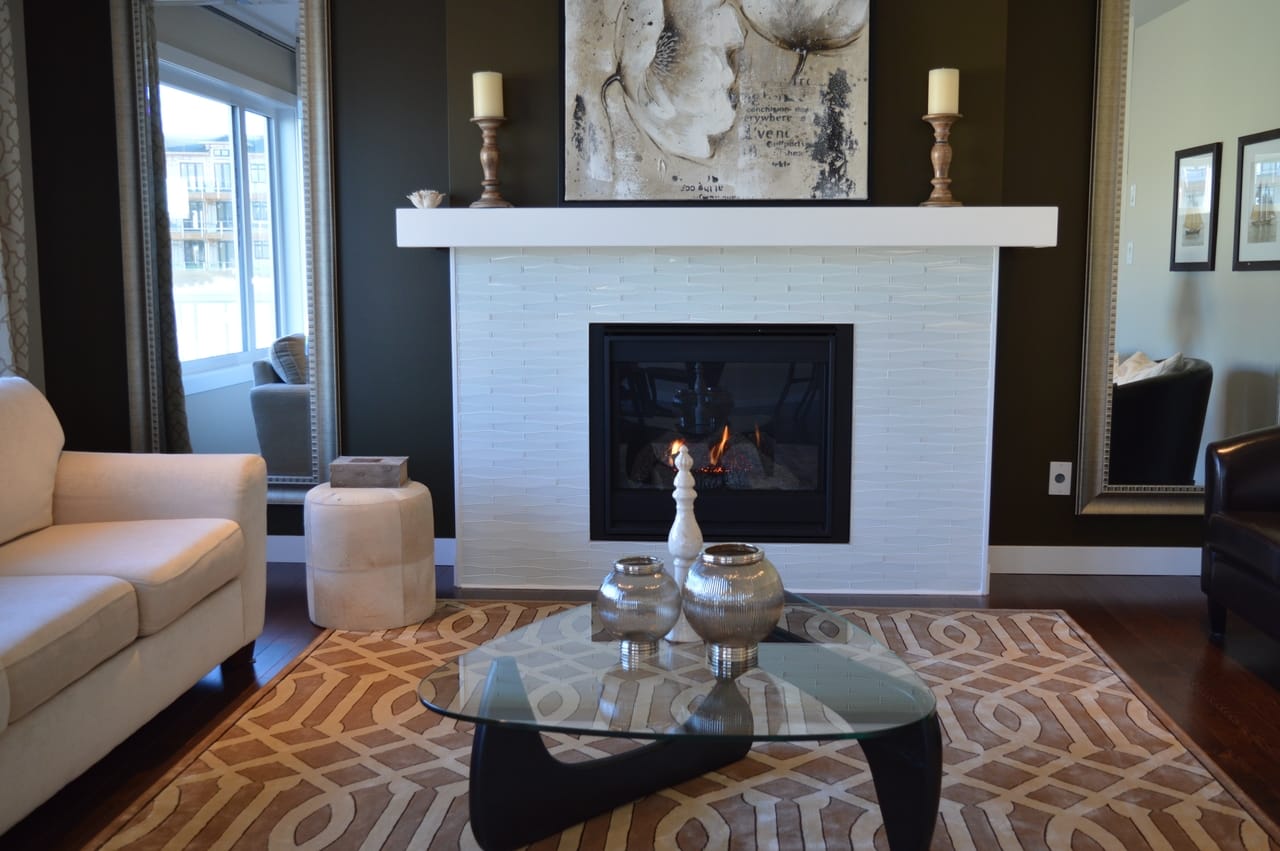 Remodeling projects don't have to be expensive or time consuming to have a big impact. If you are itching for a little update, try one of these six small project ideas that will leave you feeling fantastic.
Fabulous Front Entrance
From simply replacing your front door to giving the front of your house a full facelift, there is a lot to be said for this improvement. Curb appeal has a massive impact on the appeal of your home because it's the first impression people have of your house. Some of our favorite ideas will take very little time but still add that "wow" factor.
Change the color of your door to add a splash of color.
Make your entrance more open by updating or removing railings.
Replace landscaping with new colors or evergreens.
Fireplace Facelift
If you've got a fireplace that has lost its luster, maybe it's time to give it a facelift. You could resurface it or create a new mantle to renew its appearance. Fireplace remodels can cost anywhere from a few hundred dollars to a few thousand, depending on how extensive the alterations are.
Refreshed Kitchen
Even a fresh coat of paint can give your kitchen a whole new feel. Many homeowners cringe at the idea of a kitchen remodel because it sounds expensive and time consuming, but it doesn't have to be. If you're not ready to replace your cabinets, you can repaint or refinish them and update the hardware. Maybe you'd rather replace the flooring or install new countertops for a fresh feel. Simply adding a backsplash can do wonders to spice up the kitchen.
Updated Bathrooms
One of the less expensive rooms to update is the bathroom. Even in the smallest bathroom, there is a lot of room to make a big impact.
Switch out the fixtures.
Go for a simple sink and mirror to make a half bath or powder room look larger.
Install new flooring and repaint the walls.
Repurposed Closet Space
If you're not making the most of your storage space, try one of these ideas for repurposing an empty or ineffectively used closet. Even the smallest space can be put to better use if you are willing to do the work.
If you don't have a hobby building for your passion, try renovating a closet to accommodate your supplies.
Supply closets provide dedicated space to organize and store your cleaning supplies, tools, and surplus home goods (like lightbulbs and batteries).
Avid readers can recline in a custom book nook with plenty of shelves and cozy seating.
Convert a closet into a convenient home office.
Whether you're into coffee, wine, or cocktails, a conveniently located closet can be transformed into a chic home bar.
One-Day Details
If you don't have enough time or patience for a multi-day project, consider one of these mini-update options that can have a major impact.
Replace switch plates, light switches, and socket covers for a different color scheme.
Update door knobs and pulls in every room of your house.
Install new light fixtures.
Paint or wallpaper an entire room or just an accent wall.
When your budget, time, or both are severely limited, taking on a renovation can seem unattainable. These smaller projects can have a big impact on how you feel about your house without breaking the bank or enduring lengthy construction time.
Ready to renovate but not sure where to start? The professionals at ProLine are available to help get your project done right. Contact us today to get started.