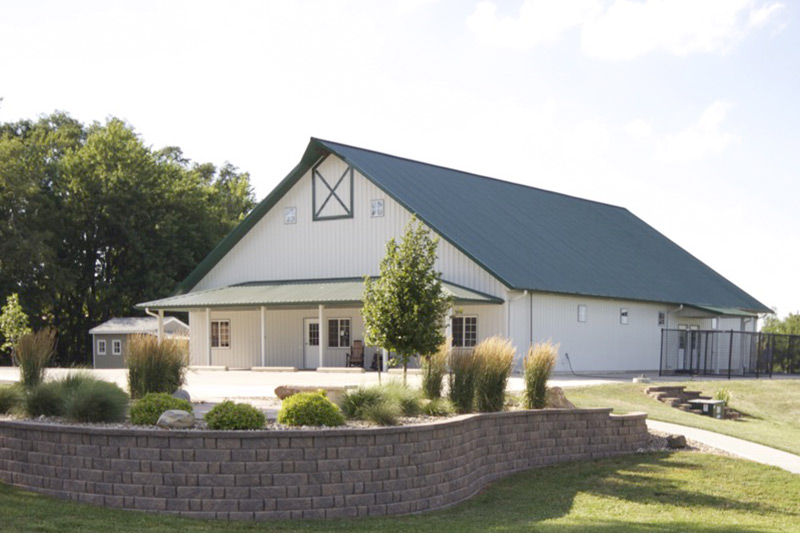 A shop can be a perfect addition to any property. They're great spaces for storage, work, or play. You may have been dreaming up your shop's design for years, or you may be just beginning to ponder what it might include. Here are a few design tips to help you get the most out of your shop building.
Function
Your shop has the potential to serve a variety of functions, such as storage, office space, or a hobby room. Before you begin construction on your shop building, make sure to assess everything you'll need from it—now and in the future. A shop is a practical way to address a number of needs, such as
Storage
Quiet home office space
Art studio
Home gym
Workshop
The beauty of your shop building is that it can be exactly what you need. Let your creativity inspire your building's design!
Size
The process of constructing a shop building can be quite time consuming, so make sure to design a building that will serve you for years to come. Keep expansion and growth in mind; while you may not need the extra space today or tomorrow, look ahead and consider how your needs are likely to change in the foreseeable future. Include room for extra storage (because, let's be honest, you can never have enough storage). Construct your shop building in an area conducive to expansion so you can add on simply if the need arises.
Layout
There's an old saying that "form follows function." Consider what you'll be doing in your shop building. Will you need a cleanup area? Do you want sightlines to your home? Do you want one large open room or divided areas? Do you want to let in a lot of natural light? All of these questions will help determine how and where your shop building should be constructed. Be sure to consider the entry points for your shop as well. Make the doors wide enough to accommodate how you'll need to use them, and locate them in areas ideal for security, accessibility, and safety. You're starting with a blank canvas, so design the layout of your shop building to work for you.
Amenities
Your shop can be as basic or as luxurious as you choose. Consider the importance of amenities such as
Heating and air conditioning
Plumbing
Electricity
Heated floors
Controlled ventilation
Skylights
Security system
Internet
You can utilize as many or as few of these features as you desire. Just be sure to include them in the plan!
If you're ready to start the construction process for your new shop, contact Pro-Line to learn more about our shop building capabilities and features. We'll make sure you end up with the building of your dreams. Give us a call today!