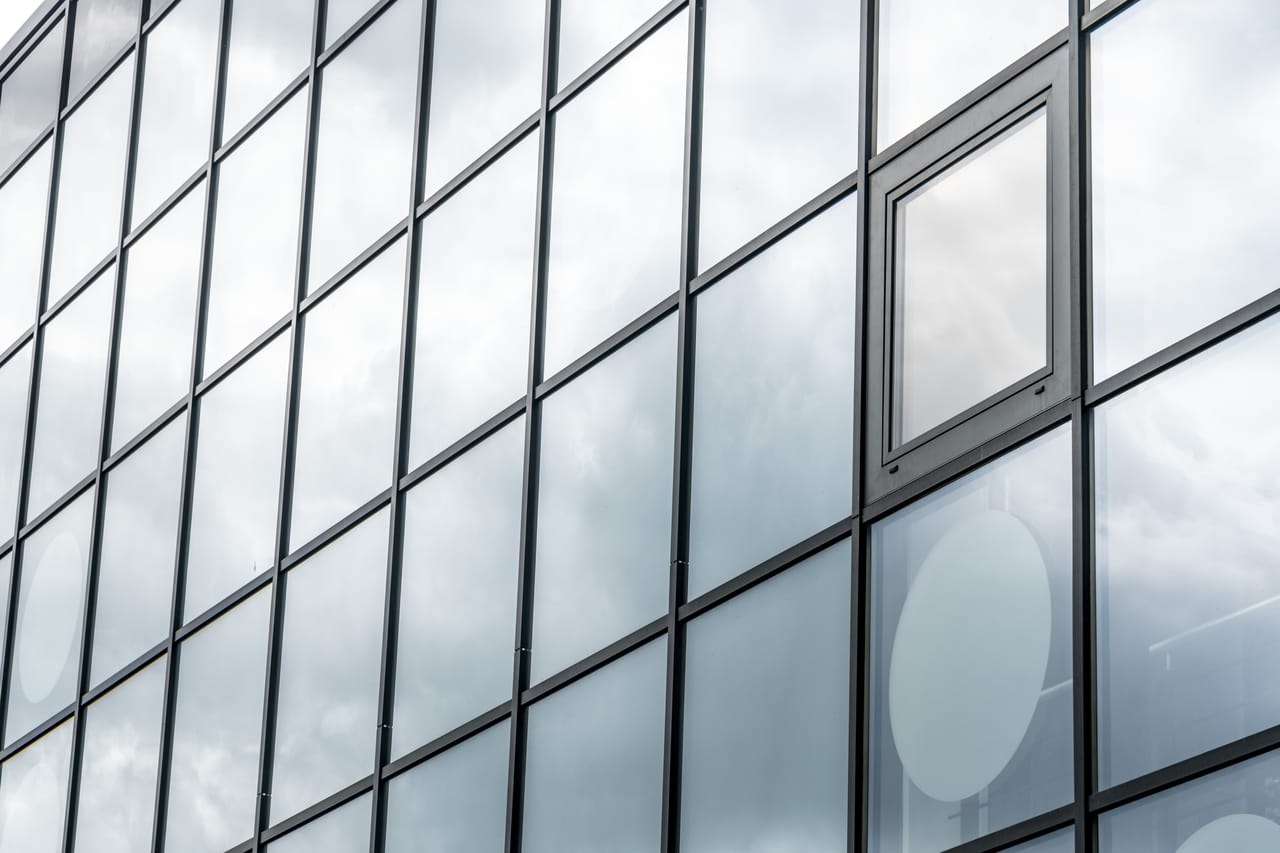 Energy efficient buildings can do more for your company than save money on utilities. Taking green initiatives to heart when planning your commercial building can increase customer loyalty and improve your ROI (return on investment). The long-term benefits of constructing a green building are clear, but how can you be sure your new build fits the bill?
Use Natural Light
Design the layout of your building to maximize natural light and minimize your lighting and heating costs. Incorporating south-facing windows with shades will allow you to make the most of sunlight throughout the year, and using light colors inside will enhance light reflection, further reducing the amount of artificial light your team will need to work.
Upgrade Your Windows
In addition to shades, your windows need good insulation to help maintain a comfortable indoor temperature and conserve energy. Consider choosing electrochromic and thermochromic windows, which darken according to the brightness of the sun to manage the amount of light, heat, and glare that enters your space.
Consider Switching to Sustainable Energy
Solar panels and windmills are just two of the opportunities businesses have to control their impact on the energy grid. Opting for sustainable energy sources saves money on utilities, increases the value of your building, and may make you eligible for renewable energy certificates.
Invest in a Building Management System
A building management system (BMS) can range from simple to complex, depending on the needs of your site. For example, a simple BMS could automatically control the blinds to maintain the temperature inside relative to the conditions outside, while a more complex option might make adjustments to the thermostat based on the number of occupants in the building and how much heat their bodies will create over the course of the day.
LEED Certification
Putting in the extra time and effort to achieve LEED certification for your commercial building can be very much worth your while. Green buildings are valued an average of 4% higher, and LEED-certified buildings report 20% lower maintenance costs. Green building also reduces utility and overall operating costs.
These suggestions require more planning and dedication than swapping out incandescent bulbs for LED lights, but they also make a greater impact. When designing a new commercial building, you want to get the most out of your investment.
If you're ready to start your project with an expert commercial builder or are still just considering your options, the professionals at The Pro-Line Building Company are available to help. Contact us to get started today!