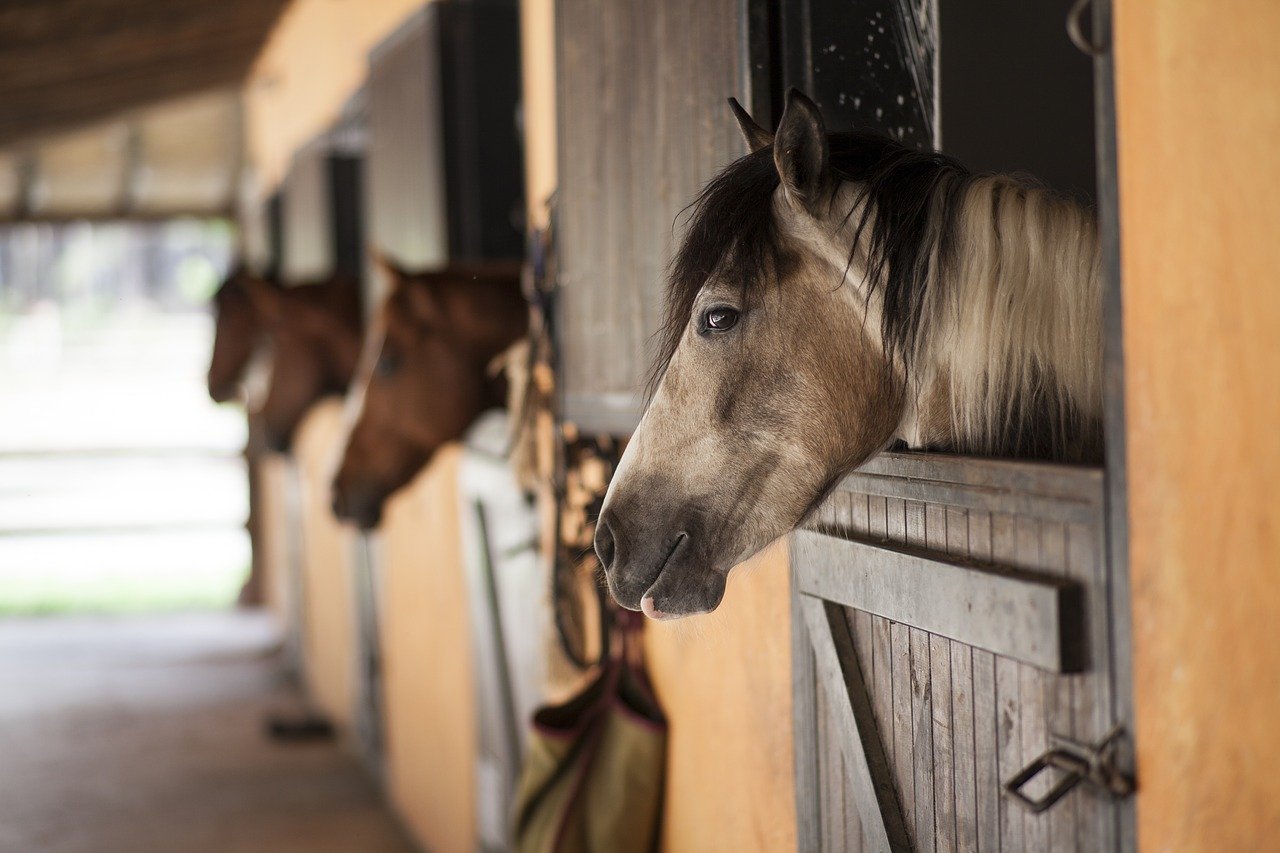 Are you getting ready to build a horse barn but don't know where to begin? Be sure to consider the following areas! Our horse barn design tips will leave you and your equine friends happy with their new home.
Stall Size
According to The Horse, 12'x12' stalls are now the standard in barn design. Larger stalls not only provide more room for your horses to move, but they also make caring for, cleaning, and maintaining them easier for you. If you have the space, go big! You and your horses will be grateful for the extra elbow room.
Aisleways
Extra space in your stalls may be handy, but having extra space in your aisleways is even more important! Aisles are like the highways through your barn, and you definitely don't want any traffic jams. If you use large farming equipment like tractors or hay wagons, be sure to accommodate their size as well. A cramped driving area can lead to accidents or property damage, so design your aisleways to be between 12' and 14' wide or larger.
Tack Room
Tack rooms are essentially the utility room of a horse barn. Tack rooms are useful for storing your equipment for riding, grooming, and caring for your horses. Tack rooms can be as luxurious or as basic as you want. Regardless of your design style, be sure your tack room is well lit and includes plenty of shelving.
Wash Stall
If at all possible, design your horse barn to include an internal wash stall. Your wash stall should include a water source—either a fixture or hose—and drainage. Concrete floors and rubber mats make for easy cleanup. Wash stalls can be as basic or high end as you like; just be sure that you include everything you and your horse may need.
Airflow & Ventilation
Airflow and ventilation are crucial for the well being of both your horses and your barn. Make sure to include a ventilation system in your horse barn design to prevent the growth of mold and bacteria. Stall fans may also be used to help with airflow in specific areas of your barn.
Planned Storage
Horses require a lot of food, water, and supplies, so try to allocate space to store all of these necessary items. Your storage room should be easy accessible from the rest of your barn and be well protected from the outdoors. Make sure all food and water basins are well sealed to prevent any unwanted friends from feasting on your supply!
Expansion Capabilities
Your barn will require an investment in money, time, and other resources. Make it last by being sure to think about what you're likely to need in the future as well as your current needs. Adding another stall or two and more square footage may be well worth the extra time and expense in the long run.
If you're ready to begin construction on your horse barn, contact Pro-Line to learn more about our equine buildings. As an expert pole barn builder in Iowa, Pro-Line has the knowledge and experience to get your job done right.