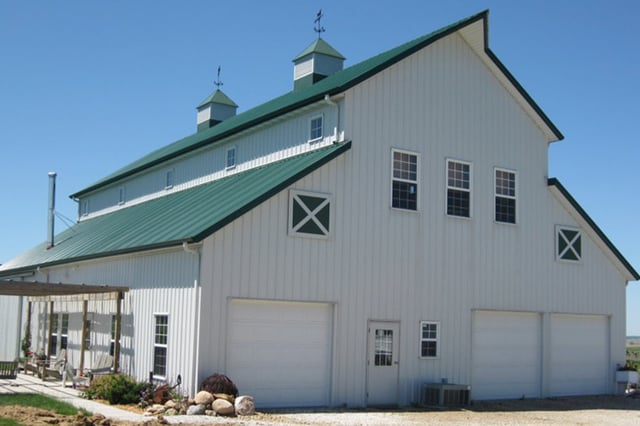 Thinking about starting the building process can be daunting. Pro-Line's experienced team of experts works with you through every phase of the building process, and we pride ourselves on being your one-stop shop for all of your building needs. In our last blog post, we discussed Pro-Line's philosophy and our approach to buildings. In today's article, we'll break down our sales process.
Meet & Greet
Our sales process starts with our sales consultants. When you contact us about a building project, our consultants like to travel to you and get a feel for your business. The goal of this meeting is to nail down your needs so we can make the best possible recommendations. Rather than asking you to simply select features that you want, we figure out how we can create the solution you need.
Pro-Line Planning
Our sales consultant brings back all of your information for a discussion with our team, and our estimators ensure you receive an accurate quote. With your specific needs in mind, our experts determine how we can best meet them. We understand that no two building projects are the same. While our process is streamlined, it also allows for the fact that each project is unique. We'll never try to fit your project into a pre-determined, one-size-fits-all plan. Our goal is to consider every aspect of your project so we can create the best possible building for your purposes and ensure a smooth process from start to finish.
Proposal
Once our team determines the best possible plan for your building, we put together our proposal. Then, we meet again to walk you through the proposal and discuss why we made the recommendations that we did.
We understand that choosing which contractor to trust with your new building isn't a decision that should be made overnight. After we've walked you through our proposal once, we're fully prepared to do it again—multiple times, if necessary. Before we proceed with construction, it's vital that we're 100 percent on the same page with the building plans. The length of the sales process varies from project to project. We aim to keep it around six to eight weeks, but in some cases, it may take longer.
Time to Build
Once you've signed the contract, the real fun begins. We start the building process, during which you can be as involved as you want to be. We know you may be busy with your own business, so your mind can be at ease knowing we are handling the job you hired us to do. The crew we put on your building will stay with your project until it's complete; we want you to be comfortable and familiar with who's doing your work each day. It's important to create a partnership in the building process, and that all starts with establishing trust and a solid business relationship.
Once Pro-Line has finished your building, your sales consultant will do a final walkthrough with you. At this point, if everything is in order, the process is complete! And it's time to enjoy your new building.
Pro-line is ready to be your building expert and work with you on your next construction project in Iowa. Reach out to us today, and let's start making your dreams a reality.