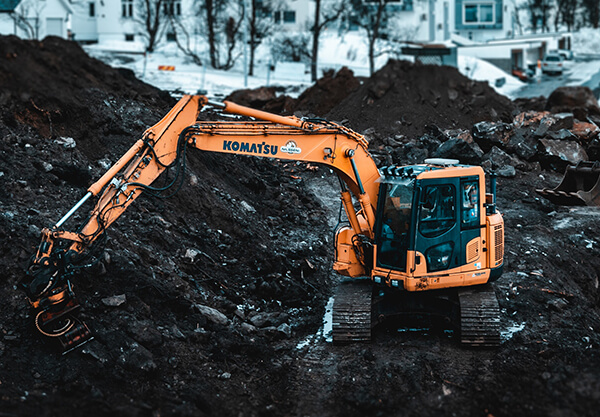 West Des Moines has received numerous accolades over the years. It's been named one of the best places to live in America, one of the top cities in the country to retire, and one of the best small cities in the country for education. For business, specifically, West Des Moines has earned the following:
One of the most exciting places in Iowa,

factoring in nightlife, age of residents, and live music venues (com)

#1 area for young professionals,

considering job growth, unemployment rates, businesses per capita, salaries, and cost of living (Forbes)

#1 metropolitan area for economic strength,

taking per capita income, retail, and construction into account (Policom Corp)
That's an impressive resume. West Des Moines is clearly a great place both to live and to do business. If you're thinking about launching a new business here or upgrading to a new office location, it's smart to understand the rules that apply before you get started.
Today, we're covering the importance of commercial building codes and regulations in Iowa and the West Des Moines area. If you're going to be building for the first time, this article is for you. We know you have big dreams for your commercial or industrial space, but it's essential to understand the regulations you must follow to build safely and legally. This brief overview should get you started on the right track.
What's the purpose of West Des Moines' building restrictions?
Before your construction partner can start breaking ground, they need to acquire the right permits and ensure your plans follow all city rules. After permits are obtained, they must be posted to the worksite to assure inspectors that you're following proper protocols.
You may need separate electrical, plumbing, mechanical, building, and environmental permits, depending on what you're planning to build and where. Each permit will outline the regulations your builder needs to follow in order to comply with your city's building standards.
Building restrictions may feel like they limit your options and creativity, but the primary purpose behind them is to keep your workplace safe for you, your clients, and your employees. They also help keep your building's design cohesive with other businesses in your neighborhood, which enhances the overall curb appeal of your street.
What types of building restrictions does the city of West Des Moines have in place?
Here are a few vital building codes and ordinances you or (more likely) your builder will need to carefully investigate before beginning a commercial construction project in West Des Moines.
Building Codes
When designing your commercial property, you must follow various essential building codes. Building codes include specific provisions for mechanical, plumbing, and electrical systems. Codes also cover ongoing energy and property maintenance requirements.
Fire Code
The International Fire Code helps regulate the safety of individuals and buildings. When adhered to, the fire code will protect you and your property from explosions or fire resulting from hazardous conditions.
Noise Control
This policy aims to promote a peaceful environment that is free of noise pollution, which can lower the quality of life for those working and living in your community. Standards are established to limit excessive noise and protect the general welfare of the city.
General Zoning Provisions
Zoning provisions establish proper uses of buildings, structures, and land. General zoning provisions set standards for yards, lots, fences, walls, accessory buildings and garages, sidewalks, and open spaces.
Performance Standards
Performance standards include regulations for your specific zoning district to ensure your safety, health, and wellbeing. Guidelines are set to provide adequate air, light, and privacy for your space; protect the city's social and economic stability; prevent pollution; and preserve land and building value.
Starting the building process can feel complicated and intimidating. That's why it's crucial to partner with an experienced commercial builder who understands the rules and regulations that apply in your city and state. Be sure to work with a local builder you trust so the process can go as smoothly as possible.
For more information on the construction process or commercial building, check out the Pro-Line Building Blog.