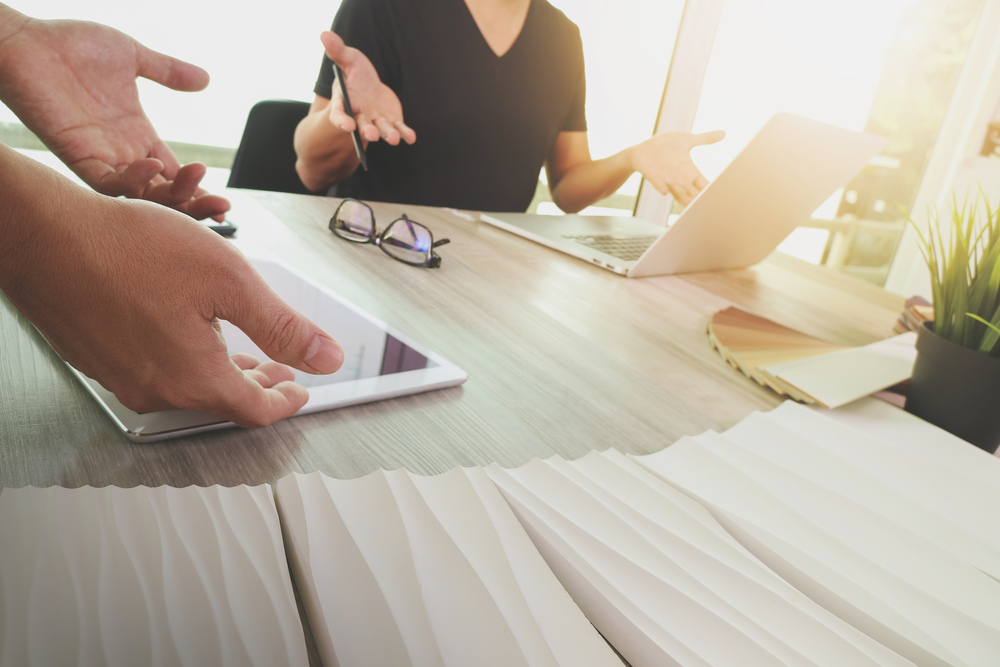 Is it worth spending the time and money to give your home a makeover, or is it smarter to move to a new house that better suits your needs? It's a common question, and the answer isn't always clear. Here are several questions to ask yourself before deciding whether to renovate your current home or relocate.
1. How long do you plan on staying in your current home?
As a rule of thumb, it's smarter to remodel your home if you plan on staying put for at least five years. If you're planning to remain in your current home permanently, you can make virtually any renovations you want to create your dream home.
If you plan to move within five years, it may be more cost effective to focus on smaller improvements like enhancing curb appeal and energy efficiency. Updating your kitchen can also be a smart move since for many of us, the kitchen is the heart of the home. Upgrading outdated fixtures, countertops, and cabinets can make a huge difference in how you feel about your home now as well as attract future buyers.
2. What types of home renovations are the most cost effective?
Before jumping into a major home makeover, it's essential to determine if the renovations you have in mind will add enough value to your property to make it worth the expense. Here are some cost-effective options:
Focus on Curb Appeal
Simple steps like keeping your lawn clean and sprucing up the landscaping can make your property more attractive. Replacing or repainting your front door and updating your siding can give your home's exterior a facelift and catch the attention of potential buyers.
Cosmetic Updates
Small updates like repainting, cleaning carpets, and updating old fixtures can be affordable but impactful.
Lighting Upgrades
The right lighting can dramatically improve the look and feel of your space. LED lights that are ENERGY STAR rated use 75% less energy and last 25 times longer than incandescent lights. If you plan to add new light fixtures, choose cost-effective options, and make sure your circuit is able to handle the wattage of your new fixture.
Projects with High ROI
According to Remodeling's 2020 Cost vs. Value Report, the home improvement projects that offer the highest nationwide average returns on investment are replacing the garage door, conducting a minor kitchen remodel, replacing siding, and updating windows. Project ROI varies by location, however, so be sure to look at data for your region and city as well.
3. Which home renovations should I skip?
These types of projects may decrease the value of your home. So, if you're debating between moving or making these updates, the former could be much more cost effective for you.
Bold Paint Choices or Low Quality DIY Painting
Not everyone adores the same bright, bold colors that you do, especially in an unprofessional paint job or low quality paint. If you're going to repaint your home, stick to more neutral colors, and consider outsourcing to a pro.
A High-End Kitchen
Remodeling magazine reports that on average, an upscale major kitchen remodel in 2020 recouped only 53.9% of a homeowner's investment, while U.S. homeowners see an average ROI of 77.6% on a minor kitchen remodel.
A Swimming Pool
If you want to sell your home and move eventually, don't add a pool. It's generally considered a drawback due to the upkeep and insurance requirements.
Carpeting
According to NerdWallet, the value of your house can drop almost $4,000 as a result of having carpet as its main flooring. Just having carpet in the master bedroom can lower your home's value by $3,800. Wood flooring, on the other hand, typically adds value to a home.
4. Are you remodeling your house for resale?
If so, you should focus on the basics—what a buyer expects from a home when purchasing. Here's a list of basic expectations most potential homebuyers have:
A dry basement
A roof that doesn't leak
Walls and retaining walls that are in good shape
Functioning and dependable HVAC and plumbing systems
Functional gutters and downspouts
Sturdy floors
If you want to sell your home quickly, make sure it's comparable to the houses in your neighborhood regarding the sale price and functionality. If it's missing something essential that surrounding properties have, it might discourage potential buyers. Enhancing curb appeal can also give visitors an excellent first impression and help you sell your house faster.
5. Why do you want to relocate?
If you're leaning toward relocating over remodeling, consider why you want to move. Here are some essential factors that can influence your decision:
Quality of life
Age of neighbors
Community
Crime
Commute to work
Yard size and layout
Traffic
School district
Access to grocery stores, malls, etc.
Relocating to an area that checks more boxes off your priorities list can be well worth it. If your location isn't ideal, it might be better to skip the remodeling projects and move. However, if you love your current neighborhood, it may be worth sticking around and making some renovations.
For more tips on residential and commercial building projects, subscribe to the Pro-Line Building Blog!