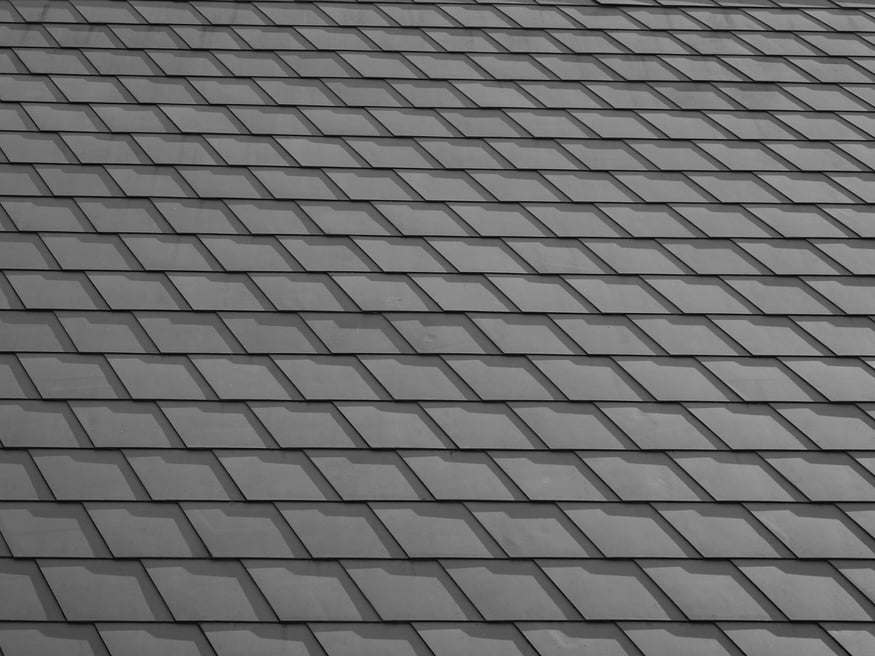 If we learned nothing else from the three little pigs, we should have learned that building materials matter. Taking a page from the third little pig's book, consider what you're trying to accomplish with your new home, and then select quality materials.
Reliable Roofing
There are many ways to put a roof over your head. You don't want to skimp because a failing roof can lead to many other problems for the rest of your home. Consider your environment, your personal preferences, and the overall cost of materials, including any warranties.
Asphalt shingle roofs are common, less expensive than others, and come in a variety of colors. They also come with twenty- to thirty-year guarantees, making them solid long-term options.
Metal shingles are often found on utility and agricultural buildings, but they can also grace homes. Copper roofing is attractive and carries a higher price tag. In recent years, powder-coated steel systems have gained popularity. Another option, standing-seam roofs, are factory built and made custom for your home. Metal roofs can last fifty years or more.
Composite shingle roofs have evolved over time in an effort to replace the traditional roof. They often have a slate-like appearance and are lighter weight. Many are considered to be eco-friendly because they're made with recycled materials and can come with Energy Star certification. Composite roofs tend to be less expensive while still carrying up to fifty-year warranties.
Excellent Exterior Walls
You've selected your roof, but what about the rest of your house? Like the third little pig, you may foresee a brick home in your future, but in case you're going for a different look, we'll offer some other possibilities.
It is unlikely that the third little pig considered whether his home was eco-friendly, but you might find that a selling point for building with brick. As materials go, brick is reliable, low maintenance, flame retardant, and does better in humid climates. Further, brick is good for stabilizing temperatures and muffling sound so light sleepers can catch their winks. Brick can be pricier than other options, however, and remodels can be difficult with brick walls.
Much like the benefits of a steel roof, steel framing in a home can be an excellent alternative to wood. Steel is resistant to termites, moisture, and fire. It's also lighter and stronger than wood products of the same sizes and shapes.
When building a home, there are many decisions to make before you even start. If you're going to invest in a home, it's crucial to select quality materials. Do your homework and speak with your contractor to determine which combinations are right for you.
If you're ready to start your dream home, contact Pro-Line Building Company to get started.