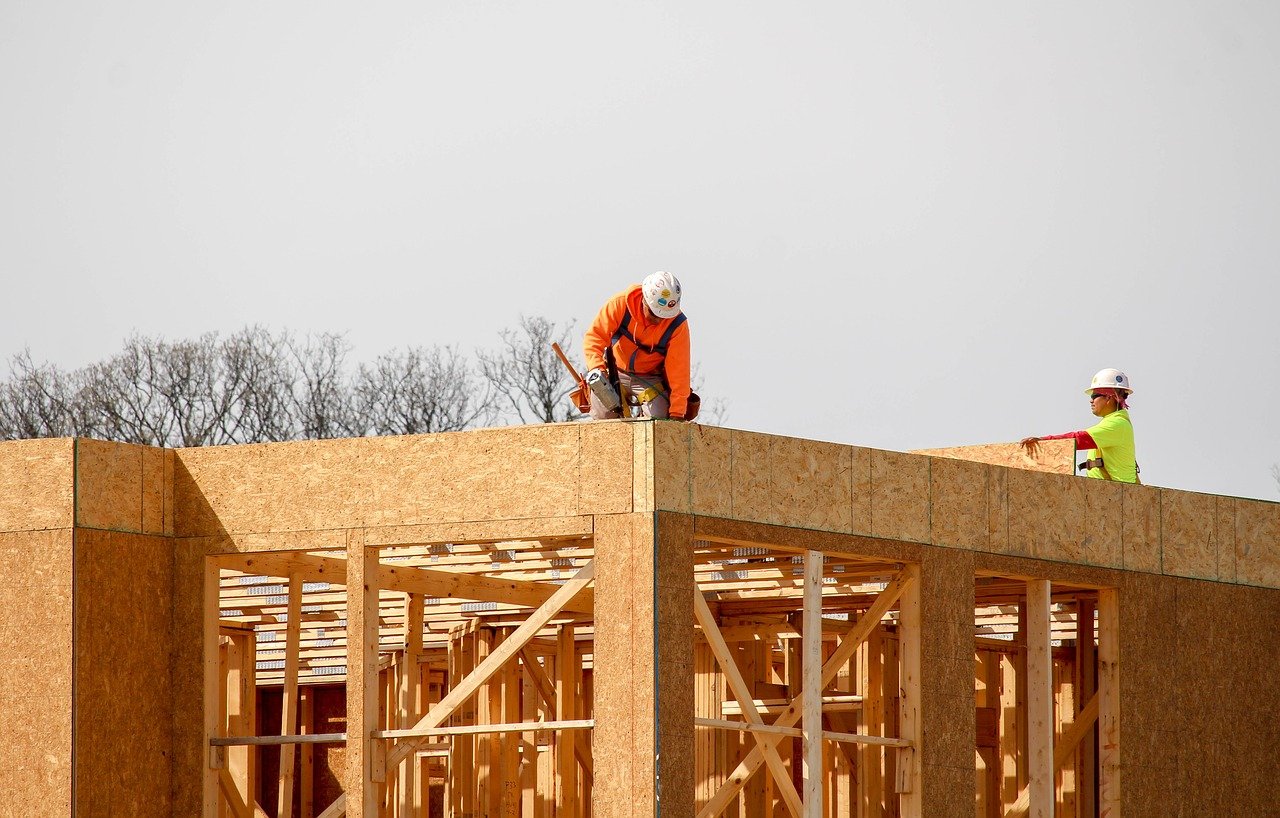 You know your roof needs to be replaced, but you're not sure what your best options are. There are a variety of building materials that can be used for roofing, and each one comes with its own set of pros and cons. Our guide to roofing options will help you decide which material is best for you and your building.
Composite Shingles
Shingles are probably what came to mind when you first thought of roofing materials, but not all shingles are created equally! Understanding the various types of shingles will best enable you to choose one that fits your home, your climate, and your priorities.
Fiberglass Shingles
Fiberglass shingles are made out of a fiberglass mesh covered with asphalt and sun-reflecting granules. Fiberglass shingles are fire resistant and tend to be lightweight. They are moderately priced for roofing materials and fairly durable, typically lasting at least 15 years; however, the lifespan greatly depends on the quality of the fiberglass shingles you choose.
Organic Shingles
Organic shingles are usually made of wood chips, recycled cardboard, rags, and paper. These shingles are heavier but less expensive than fiberglass shingles. Organic shingles are not good for homes in areas with high humidity, as this tends to shorten the lifespan of the shingles, which can create structural threats.
Slate Shingles
While not common, slate roofs can be a great option for homeowners who are willing and able to pay more for a roof up front. Although costly, slate provides unmatched longevity and a beautiful appearance, and its long life and recyclability make it an eco-friendly material for your next roof. In addition to the higher cost of slate shingles, however, slate roofing often requires extra support for its heavy weight. Expert installation and upkeep is necessary to ensure your investment holds its value over time.
Rolled Roof
Rolled roofing is designed specifically for roofs with little or no incline. A rolled roof is excellent for repelling water, but in order to prevent cracks and leakage, it must be correctly installed and properly maintained. One of the greatest pros to choosing rolled roofing is the price tag; it's typically much less expensive than standard asphalt shingles. It's also easy to install and comes in a variety of colors options. Keep in mind, however, that rolled roofs may only last 5–10 years before needing to be replaced. If you have an area of your roof that is completely flat, such as on top of a garage, shed, or porch, rolled roofing could be a great choice.
Metal Roofing
Metal roofing comes in a variety of gauges, ranging from 22 (thickest) to 29 (thinnest). Because of advances in roofing technology, metal roofs now come in a variety of colors and textures. Metal roofs are incredibly durable and eco friendly. In cold months, metal roofs absorb natural heat from the sun, and in warm months, they reflect the sun's rays to reduce heat absorption. They won't rot or be attacked by wood-destroying insects like termites or carpenter ants. Metal roofs have one of the longest lifespans on the market: a well installed metal roof can last between 30 and 50 years. While it costs more up front than other roofing materials, metal roofs far surpass other materials in durability, energy efficiency, and longevity.
If you're ready to start on your new roof, contact Pro-Line Builders to learn more about our roofing options. Whether you're in need of a new roof on your current home or you're looking for a quality roofer for your new home, Pro-Line Builders is the company for you. With more than 25 years of experience in the Iowa construction industry, Pro-Line's roofing pros have the knowledge and expertise to get your job done right. Give us a call today!