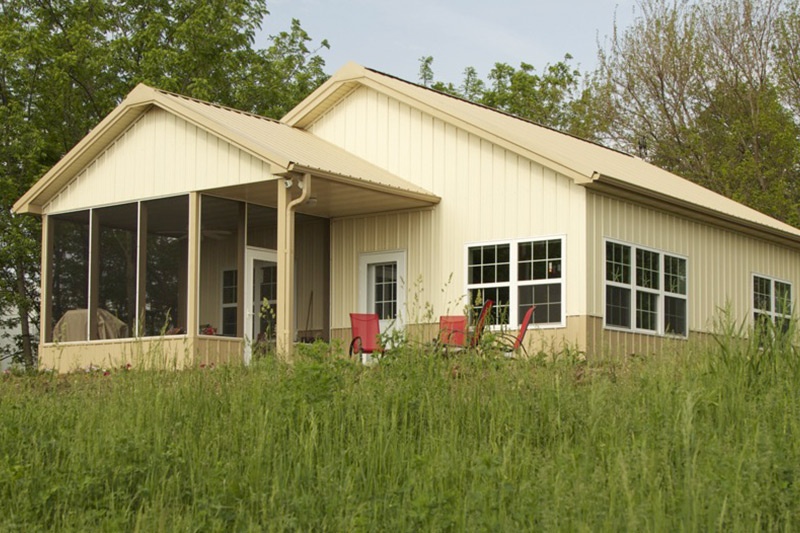 Are you considering new siding or roofing for your building? Is it time to give your home or business a facelift? Do you need to update an old warehouse and transform it into a more suitable, modern structure? With its long list of incomparable benefits, steel may be just the material you're looking for.
7 Benefits of Steel
1. Longevity
Many steel roofs have a projected lifespan of 40–70 years. Compare that to an average 15–20-year lifespan for traditional asphalt shingles. Steel siding also has a long lifespan—around 40 years. Your new roof or siding will likely come with a warranty that guarantees it for decades.
2. Energy Efficiency
Since metal reflects rather than absorbs solar radiation, it can keep your building naturally cooler and more comfortable during the summer, cutting down on energy costs (and your environmental footprint).
3. Maintenance
High quality metal or steel requires very little maintenance. Cleaning your siding once or twice a year is a smart idea to wash away any accumulated dirt or chemicals. This will also help prevent fading and keep your building looking new longer. Steel roofs are virtually maintenance free, requiring only periodic professional inspections to ensure everything remains in good shape.
4. Durability
While steel is relatively light, it can withstand powerful wind gusts and other nasty elements Mother Nature may throw at your building throughout the year. Snow, ice, hail, and heavy rains won't be able to penetrate it, so you can rest easily even during the most severe storms.
5. Aesthetics
When you think of a metal roof, you may think of the corrugated panels on your neighbor's barn. Steel roofing and siding materials don't always have to look like metal, however. You have a wide variety of colors, designs, and textures to choose from. Some can even be designed to look like other types of materials, like slate or wood.
6. Resistance
Since steel is noncombustible, the risk of your building catching fire by lightning or a wildfire is much lower than with many other building materials. Steel is also corrosion and insect resistant, will effectively seal out moisture (if installed correctly), and won't crack under pressure.
7. Sustainability
If you're looking for a sustainable building option, steel is a great choice. Metal building materials are manufactured using recycled materials and can be recycled and reused again once they reach the end of their lifespan as roofing or siding. In fact, steel is the most recycled material on the planet!
Are you convinced that steel is the material for you? Whether you're building a new home, replacing your roof or siding, or remodeling an old space to make it new again, Pro-Line Building Company is at your service and ready to help. Contact us today.