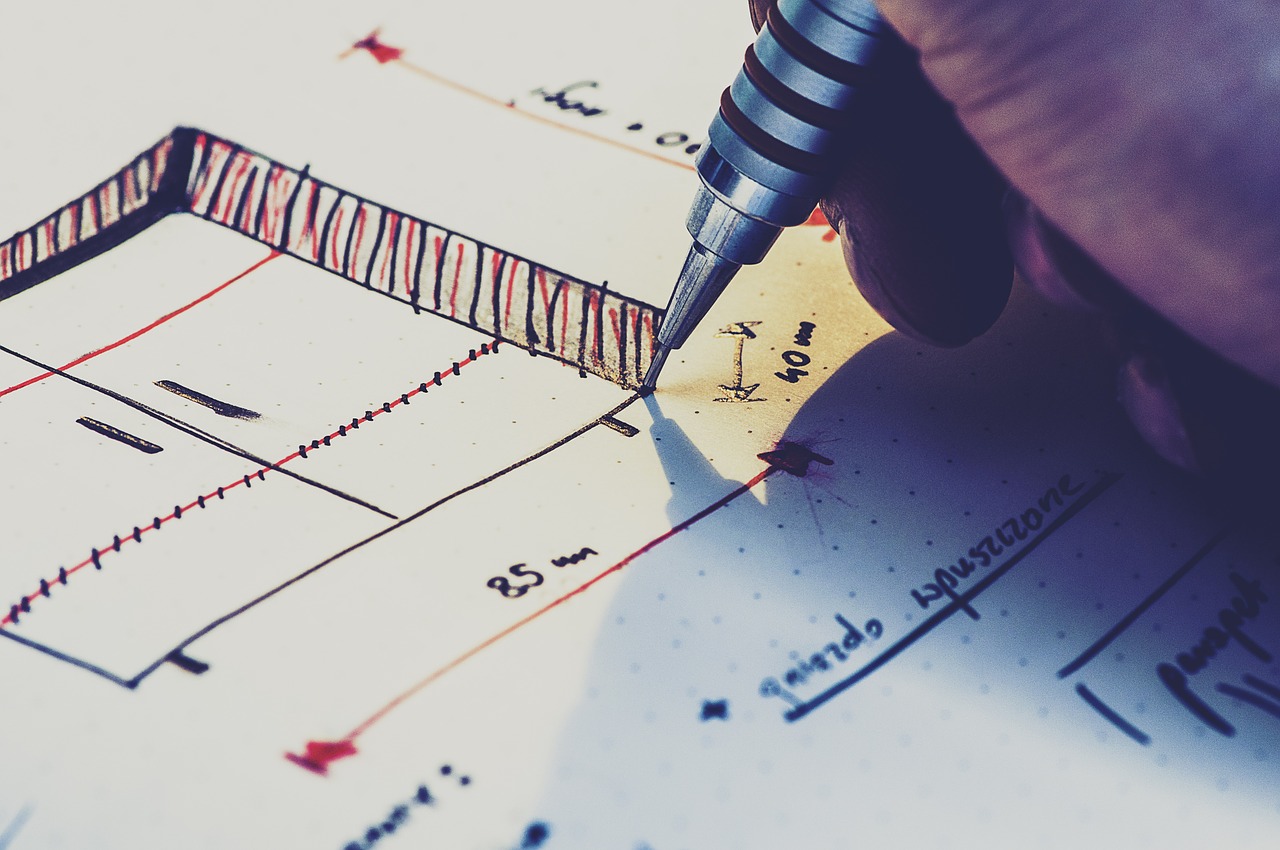 Depending on how you'll use your new hobby shop, you may or may not need to incorporate each of the following elements into your design. It's good to consider each individually, however, so you don't forget to include anything you will need when figuring your budget. Without further ado, let's dive in and cover the basics so you can move onto the fun stuff—like interior design, planning the layout, and selecting materials.
1. Electricity
More likely than not, you'll need electricity in your new building. Whether it's for listening to music or watching TV as you work, cooking meals, or plugging in power tools, it's important to think about electricity access when choosing where to build your hobby shop. More specifically, be strategic about where you place outlets throughout your new space so they're conveniently located for your purposes and within easy reach.
2. Orientation
If natural lighting is important to you, make sure to carefully consider the orientation of your hobby shop before you break ground. Orientation can make a huge difference in how much light and heat pour into your building at different times of the day. If you want the early morning sun to fill your space with light, make sure you have windows on the east-facing side of your building. If you want to have a good view of the sunset to the west, plan accordingly.
Likewise, if you live in a region with hot, humid summers and prefer keeping the heat out as much as possible, you could build your shop with the main working area is on the north side. This will help shield you from the sun so your work space soaks up less heat and stays naturally cooler. You could also add overhangs to add shade around your building.
3. Plumbing
Do you plan to add a restroom, kitchenette, and/or wet bar to your hobby shop at any point? Before you begin building, make sure the plans are drawn up for the plumbing and sewage piping placement.
4. HVAC
Do you want your space to be climate controlled? If so, you'll need to account for HVAC ducts throughout your space if you install a conventional system. If you don't want to install an entire central air system with extensive ductwork, you could opt for ductless heating and cooling units instead. Simply place individual units in the rooms you want to heat or cool throughout the year.
Also make sure to install proper ventilation. If your space will be used as a workshop, you will need fans and exhaust vents to push fumes, dust, and chemicals outside. Having windows and doors to open while working will also help naturally vent your space and let in a fresh breeze.
5. Overhead Doors
Do you want your shop to include a garage for parking or an area to store your camper or boat? If so, you'll need overhead doors! WD Door in Central Iowa is our garage door partner, and they have a wide variety of beautiful commercial and residential overhead doors—ranging from rustic wood to contemporary glass or aluminum.
Decide what you care about most when it comes to your overhead door. Do you want natural light to pour through transparent glass? Do you want to give your shop a classic look with a steel or wood door? Some doors are highly insulated while others are not, and some require more maintenance than others. Weigh all the pros and cons before choosing an overhead door for your hobby shop.
Ready to get started? Pro-Line would love to help you design and build the perfect hobby building. Contact us for information about our building process or ask us for a quote. We look forward to working with you.