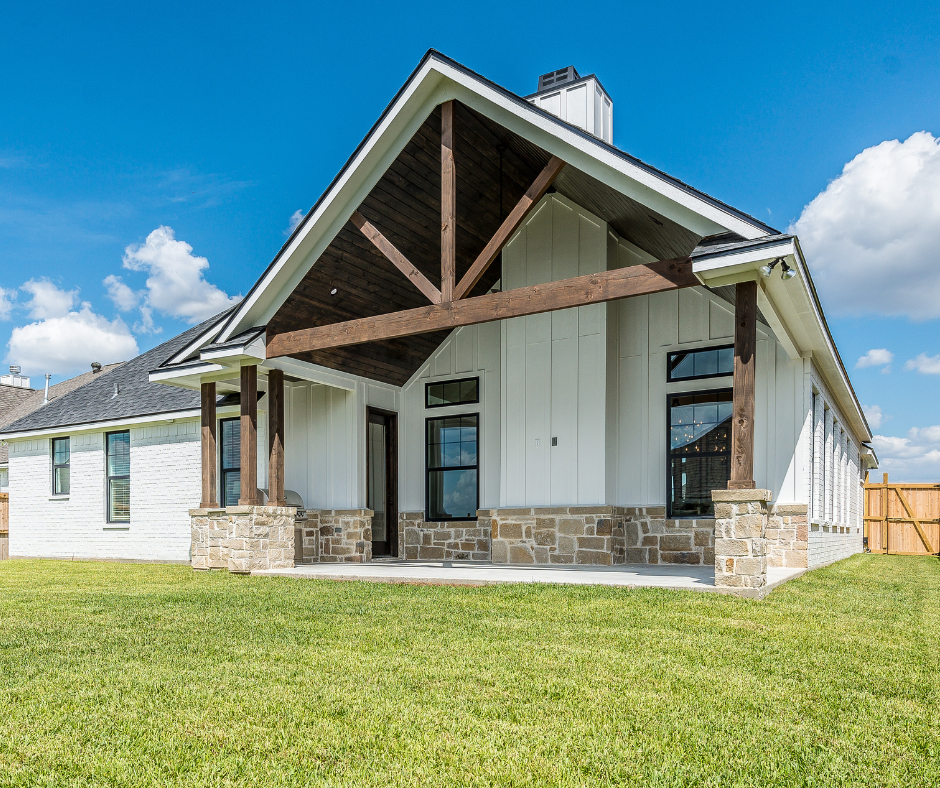 Building a custom home can be fun and exciting but also a daunting process. It can be helpful to research popular design trends and consider how they could fit your distinctive style and taste. A convenient and cost-effective trend is to build what is often called a shouse or barndominium. These structures use open designs and maximize functional space to provide the best of both worlds—a cozy and unique home and dedicated workspace or hobby shop all under one roof.
Post-frame construction is often used to create barndominiums. Also called pole buildings, post-frame buildings can be used for any purpose, including a custom dream home! Below are our favorite barndominium building trends for 2023. Explore these beautiful ways to optimize the aesthetic appeal and functionality of your new home!
Cross-Function Spaces
Today's homeowners place a high value on functional living spaces. In your new barndominium, consider incorporating cross-functional rooms into your floor plan. For example, you could include a mudroom and dog-washing station in your laundry room. If you have large equipment, you might incorporate a dedicated storage area into your woodworking shop. Got a green thumb? Consider dedicating space in that shop for a greenhouse.
Second-Level Mezzanines
For those with a modern sense of style, a second-level mezzanine could be the perfect addition. A mezzanine is placed halfway up a wall and doesn't extend over the whole space of the floor below. Used in areas with tall ceilings, the mezzanine level is placed at a floor height that creates functional space in the areas above and below.
A second-level mezzanine could house your book obsession: picture a beautiful ladder or staircase leading to a loft with floor-to-ceiling bookshelves. Add a comfortable chair and lamp and you have your very own library! You could also use a mezzanine level off the living room for a dedicated office space.
Radiant In-Floor Heating
Nothing says luxury more than stepping onto warm tile before relaxing in the bath after a long day. Instead of blowing heated air through a vent, radiant in-floor heating conducts heat through the floor. Radiant heat has many benefits: it is fuel efficient, quiet, and can be installed under any type of floor. Heated floors can make you feel warmer even in lower ambient temperatures.
Architectural Shingles
While it isn't the most glamorous topic, your new home's roof is essential to its safety and energy efficiency. Various roofing systems are available for homeowners, but one of our favorites is architectural shingles. Sturdier than asphalt, architectural shingles give a more dimensional look to the roof. This is because multiple layers of material adhere to the base of the shingle. They can be made to look like genuine cedar shakes or natural slate tiles to enhance curb appeal without the weight or maintenance of real wood or stone roofing. These shingles have depth and color detail that other roofing options lack, which is perfect for those who favor colors found in nature: earthy reds, browns, grays, and blacks.
Mixing Exterior Textures
Combining wood, metal, and other textures in your home's exterior design can create a beautiful and interesting look. Consider stone pillars with a metal roof or a wooden deck with a metal railing. Whatever you decide, make sure one texture has a rugged surface and the other smooth. Add one more texture for the trim for an even bolder look. Once you have the materials you need, choose a different color for each texture to make them stand out.
Ensuite Bathrooms
It's no secret that a primary bedroom and bathroom space is a must-have for many homeowners. Ensuite bathrooms allow you to retain privacy even when you have houseguests. A private bathroom for the primary bedroom means you can roll out of bed, walk a few steps into the adjoining bathroom, and get ready for your day with ease. Every ensuite bathroom can be different, of course, but our favorite is a full bathroom that includes a luxurious bathtub, double vanity, and enclosed rain shower.
Covered Patio Spaces
Outdoor living spaces continue to be popular this year. You can make your backyard an oasis with a covered patio space. This can be a pergola, which leaves room for sunshine to come through the slats in the ceiling, or a fully covered patio to provide shade on a hot Midwest summer day. Your covered patio can include a cozy couch or other furniture, beautiful lighting, and an outdoor firepit.
Guest Rooms
If you are someone who loves to host family or friends, consider adding a dedicated guest space to your new barndominium. This can be an entirely separate structure, an additional bedroom with ensuite bath, or even built-in bunk beds in your finished basement. However you choose to create your guest space, carry through design elements from the main home to make it cohesive.
Want to learn more about designing your new barndominium? Subscribe to our blog today!