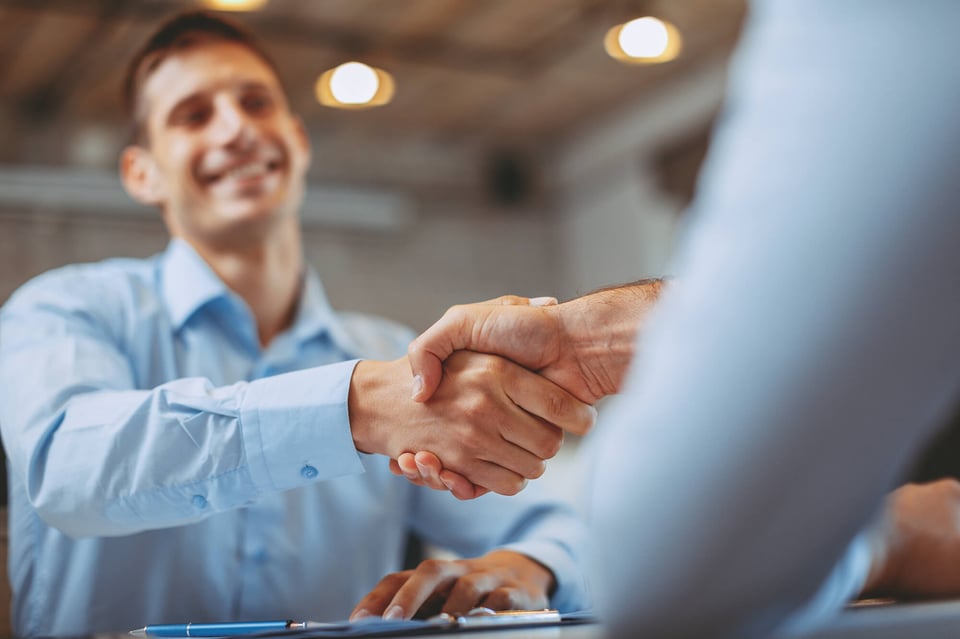 If you're interested in building a new commercial space or remodeling your current property, you may need to take out a commercial real estate loan to get started. There are many types of loans available, so it's important to understand how they work, which one may be the best fit for your project, and how you can go about applying for the right one.
What is a commercial building loan?
If you're like most business owners, you're always looking for new and exciting ways to expand your business. This means that, eventually, it'll be time to expand into a bigger space to house your growing team. When that time comes, you'll have to decide whether you want to buy another existing property, add to what you already have, or build your own dream space.
With any of these options, you'll likely need to take out some kind of commercial real estate loan. Lenders offer commercial building loans to businesses that intend to use their property to generate income.
What types of commercial real estate loans are available?
When it comes to commercial loans, you have several options. Not all loans are created equal, nor will every loan available be right for your business. Take your time shopping around and comparing your options to find the best fit for your business. Here are a few of the most common types of commercial building loans.
Small Business Administration (SBA) Loan
The Small Business Administration, a U.S. government agency, works with lenders across America to offer businesses the financing they need to "start, build and grow." SBA loans offer several advantages to business owners that traditional loans often can't, such as more affordable interest rates and more flexible terms.
SBA 7(a)
SBA 7(a) is SBA's general loan program. In addition to paying for real estate, you can use it to pay for equipment, furniture, fixtures, debt refinancing, and business acquisition. 7(a) loans provide small businesses up to $5 million with 10 to 25-year terms. To qualify for this type of loan, it's recommended that you have a good or excellent credit score (preferably above 680). You also need to have been in business for at least two years and have sufficient cash flow to meet any debt obligations you have.
SBA 504
The SBA 504 loan program offers long-term, fixed-rate financing up to $12 million. You can use your 504 loan to buy commercial real estate, land, or equipment. You can also use it to make renovations and lot improvements. You'll need a down payment of at least 10% to qualify for this type of loan. Loan terms are typically 10 years for equipment and 20 years for the property itself.
If you're in Iowa, check out Lincoln Savings Bank's handy checklist to learn more about SBA loans and what you need to prepare before applying.
Traditional Loan
Banks offer traditional commercial real estate loans (mortgages) for various types of owner-occupied properties. Terms can vary significantly from lender to lender, so make sure you do some research before taking out a traditional loan. Keep in mind that most banks will require you to have good credit and a successful business.
Bridge Loan
A bridge loan is useful if you want to secure property or make renovations. It can be a viable short-term solution if you aren't eligible for long-term financing just yet. Repayment terms can range from six months to three years. Expect to make a down payment of 10–20% and pay 6.5–9% interest over the life of your loan.
While the qualification requirements for bridge loans may not be as strict as other types of loans, expect your lender to consider things like your credit history and debt-to-income (DTI) ratio to determine whether to approve your application. Many banks, credit unions, and hard money lenders offer commercial bridge loans.
Hard Money Loan
These loans are like bridge loans, except they're offered by private companies or investment companies and require larger down payments. Like bridge loans, interest rates can be high and terms are short. Hard money loans require collateral—AKA your real estate property. If you default on your loan, your lender can take possession of your property. Hard money loan lenders can be more difficult to locate than other types of lenders.
Commercial Construction Loan
You can take out a commercial construction loan from a bank, credit union, or hard money lender to cover building material costs, equipment, and labor for new construction or renovating an existing property. Terms typically range from 18 months to three years, and interest rates fall in the 4–12% range. Expect to make a down payment of 10–30% of the total cost of your project. To qualify, you should have at least a good credit score (high 600s) and a DTI ratio of 43% or less.
How to Get the Right Commercial Building Loan
It's always a good idea to shop around to find which lenders offer the best terms. Compare interest rates, find out whether rates are fixed or variable, and ask about repayment schedules. Make sure to carefully read through each offer you receive so you don't overlook any conditions or expectations.
Additionally, consider asking a legal advisor to look over the contract for you before you sign and be willing to negotiate on the terms to land on a fair agreement with your lender.
Your lender will look at your credit history, your down payment amount, how long you've been in business, and your annual revenue. They'll walk you through the application process in much the same way as they would for a regular home loan, throwing questions about your business and property into the mix.
Learn more about commercial building and the construction process on our blog!