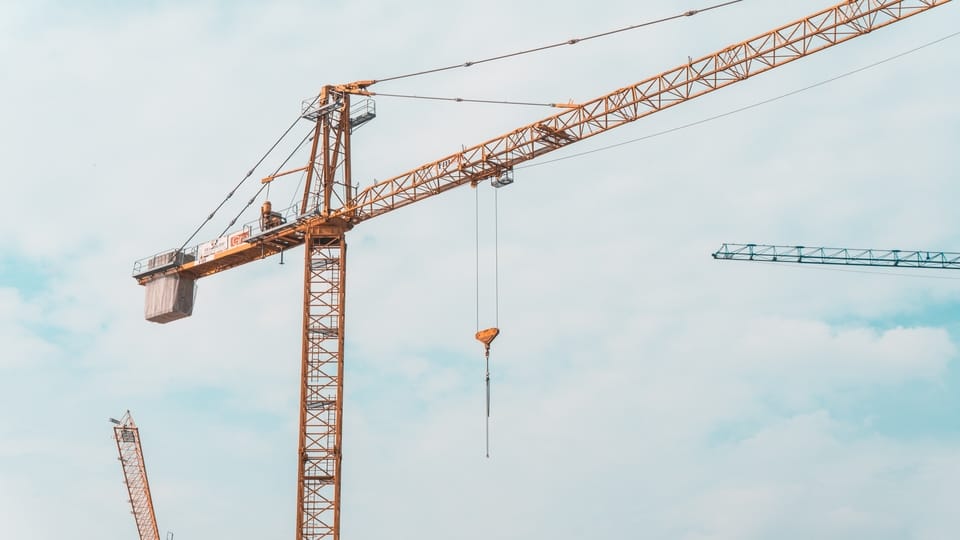 Waukee is the fastest-growing city in Iowa, with a population of over 26,000 in 2020. It grows by about six people every day, and has a population density of about 1,261 people per square mile.
Families move here for the good schools, parks, and safe neighborhoods. Businesses build here for the growing economy, fun vibe, traffic, and entertainment opportunities. Waukee has been distinctly recognized as one of the safest places in Iowa (Movoto.com), one of the top 10 best towns for families (FamilyCircle), and one of the top 50 best places to live in the entire country (Money Magazine).
And if you're looking to build your business here, you're not alone. In 2019, Waukee issued 1,282 building permits and saw its highest commercial growth in history!
Waukee is an emerging hotspot in the Des Moines area. If you want to build a commercial space of your own, we have a few tips to share before you get started. In addition to understanding your options for materials, designs, layouts, and zoning, it's equally important to understand your limitations.
Every construction company has specific regulations by which they must abide. Here's a simple overview of building codes in Waukee and the purpose behind them.
What's the point of Waukee's building permits and regulations?
Regardless of the projected size of your commercial property, your builder is required to obtain all necessary permits before they can begin construction. These permits outline the regulations you must follow to comply with local building standards.
The purpose behind building, electrical, environmental, plumbing, mechanical, and other types of permits is to ensure contractors build correctly. Building codes and city ordinances are designed to keep your building safe and your people healthy. They also help ensure the integrity of your business and the surrounding neighborhood. Specific architectural and design guidelines help make your building more aesthetically pleasing, enhance curb appeal, and create a cohesive look and feel on your street. This can ultimately attract more customers and increase sales.
While the limitations may seem frustrating when you're trying to design your new space, maintaining high standards is essential for your protection and the ongoing health and wellbeing of your customers and employees.
What building standards should I know about before building?
When choosing materials, fixtures, and the designs for your new building, you need to pay careful attention to specific guidelines outlined in The City of Waukee's set of codes and ordinances. You'll find information regarding everything from landscaping requirements, design standards, parking and loading regulations, and property maintenance standards to handling cats and dogs on your property.
Lighting
When choosing lighting, you must abide by specific rules regarding the types of fixtures for your property. There are limitations surrounding exterior lights, parking lots, glare, floodlights, neon lighting, street lighting, canopy lighting, and recreational facilities.
Design & Flow
Here are some general requirements concerning the design and flow of your building. You must include
Integrated walkways, paths, and sidewalks
The screening of utility and mechanical units from public view (i.e., air conditioners, dumpsters and trash receptacles, generators, meters, vents, satellite dishes)
Limitations on the use of bright/bold/vibrant colors on the exterior
360° architecture (a consistent level of detail and interest on every side of your building)
Compatible architectural style to other buildings that share an office park or retail center
Building Materials
The rules get even more strict for certain types of buildings in particular locations. Let's say your facility is going up in the Office District. You must choose the following primary and/or secondary building materials throughout your space:
Brick
Cast stone
Glass
Precast concrete
Aluminum composite
Copper flashing
Architectural metals
Tile
Accessibility
The orientation of your building and accessibility for pedestrians and automobiles must be clearly defined in your building plans and designed with care. You may need to add landscaped medians and islands, walkways for pedestrians, and easy access to nearby buildings.
These are just a few of the guidelines your contractor must follow when constructing your new space. They must also adhere to stringent requirements concerning architecture, landscaping, and engineering. Before they can even get started with building, your licensed contractor must obtain all necessary permits and post them at the worksite. This is why it's important for any commercial construction company you use to be aware of the regulations and codes that are in place before the building process begins!
If you're in the initial stages of designing a commercial space in Waukee or another city in Iowa, we encourage you to check out the rest of our blog. You'll find helpful articles that outline specific steps to take on this exciting new journey.