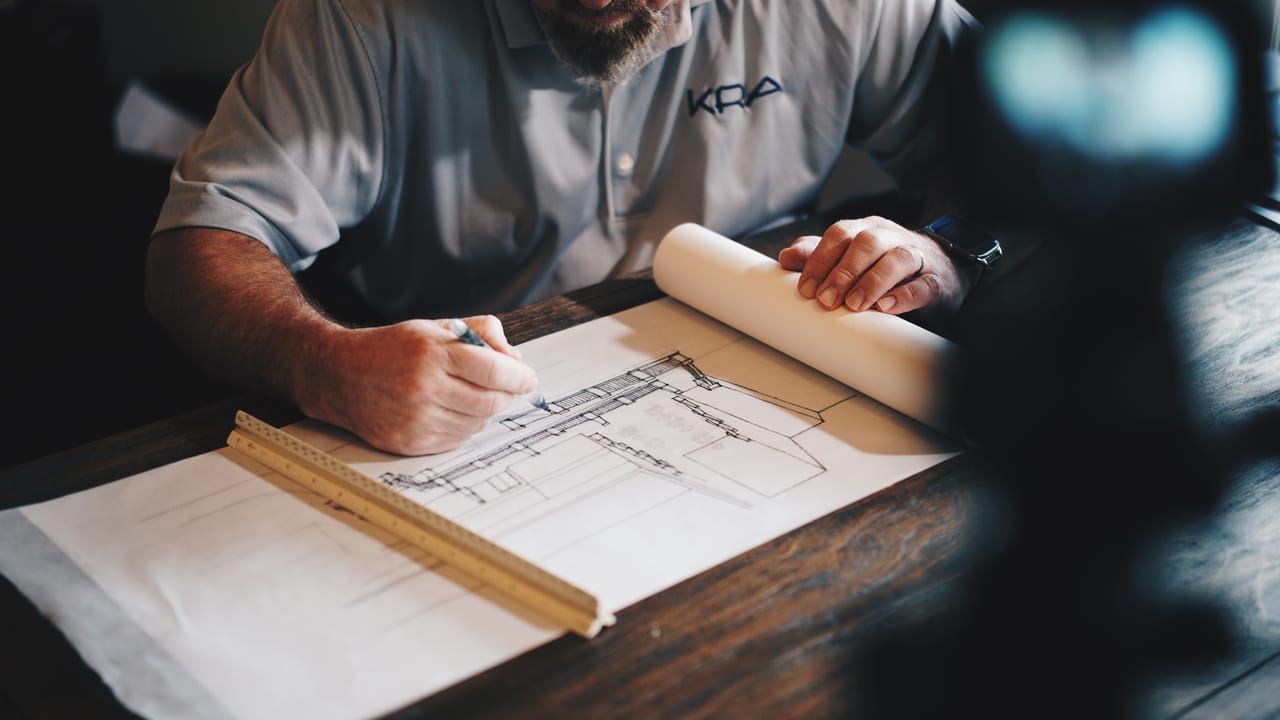 Commercial building tests all facets of your preparedness and commitment, but there are some practical ways to stay ahead of project pains by making these 12 initial considerations before choosing a particular site, making a purchase of land, or beginning project construction.
Before Choosing a Site
Before you begin imagining what your building will look like in a particular spot, ask yourself at least four important questions about the location.
1. Will you have access to clients?
The location of your building will impact every aspect of your business, including lead prospects and talent acquisition. Ensure you will have access to clients as well as local talent at the location in which you propose to build.
2. Is zoning appropriate?
You may have an ideal design in mind that will wow investors and keep to your budget, but don't forget to consider whether your ideal building design complies with local regulations.
3. Are water and sewer lines reasonably available?
This may be a mundane thing to think about, but having all the amenities and conveniences of modern infrastructure at your fingertips will go a long way to saving you money during construction.
Check with the resource management department in your area. Investigate the condition of nearby pump stations and availability of emergency systems like fire hydrants. Determine whether new infrastructure will be an added expense in addition to the building's design.
4. What is the state of the location's soil?
Another detailed question that is nonetheless essential when planning any building is the condition of the earth upon which you will raise your impressive structure.
Hire a soil engineer to evaluate your location to determine whether your ideal building will require pile construction at significant expense.
Before Deciding to Purchase
After you have determined that your location is probably relevant to your clients, possible based on current infrastructure, and reasonable based on the condition of the ground, you are ready to get into detail about whether you should buy.
5. Can you afford to build your design in the locale?
This is in the middle of our list because other considerations like client availability will determine whether you make it to the fiscal consideration stage. Nevertheless, take honest stock of your available resources for purchasing in this area, and account for the inevitability of unexpected expenses.
6. Are your financial stakeholders as invested in the design and location as you are?
If you believe your choice satisfies all the previously mentioned requirements for your new commercial building, then let your stakeholders see your insight. Pitch your building, project your real costs, and predict the assurances stakeholders will require before going all in on your project.
Before Planning Construction
If you have passed the location and buying consideration stages, it is time to put your plans for the realization of your building to the test.
7. Are there major improvements scheduled around the property that could limit speedy realization of your design?
Road construction and blockages could significantly impact your ability to make a speedy design happen. Investigate whether road construction or expansion concerns access to your proposed site.
8. Are there qualified architects willing to take on this geography and zoning?
Ask for detailed quotes from architects to cut down on the need for changes and alterations to incomplete plans. Select an architect who meshes with your team as design and construction require close collaboration over extended sessions.
Related Article: What to Cover During an Initial Meeting With Your Builder
9. What are the major phases required by your design, budget, and location?
Plan who will be involved in each phase of design and development to cut down on unnecessary collaboration and critique. Line up trustworthy engineers for structural, mechanical, civil, and electrical implementation. Anticipate bottlenecks and snags during construction to decrease general contractor costs.
10. Can you secure a building permit for this design?
Some designs will never happen, but most can be approved once you jump through all the required hoops. Hire an expediter to process your building plans, and make modifications as necessary to secure your building permit.
11. Can this design stick to your plan and budget with minimal change?
Only an experienced and honest architect will be able to help answer this question for your particular project. Leverage the expertise of your architect to minimize costly and unnecessary changes during construction.
12. Can you certify the design of the building for occupancy?
Help your contractor secure certification for occupancy from the building permit issuer. Finally, release liens from general contractors and subcontractors to avoid paying more for unsettled services.
If you want more expert advice about the design and construction of your next commercial project, Pro-Line can help. We offer support to new and existing businesses on a variety of projects from start to finish and can help you keep every aspect your commercial building project in check. For more information about getting started on your next commercial project, download our free ebook!