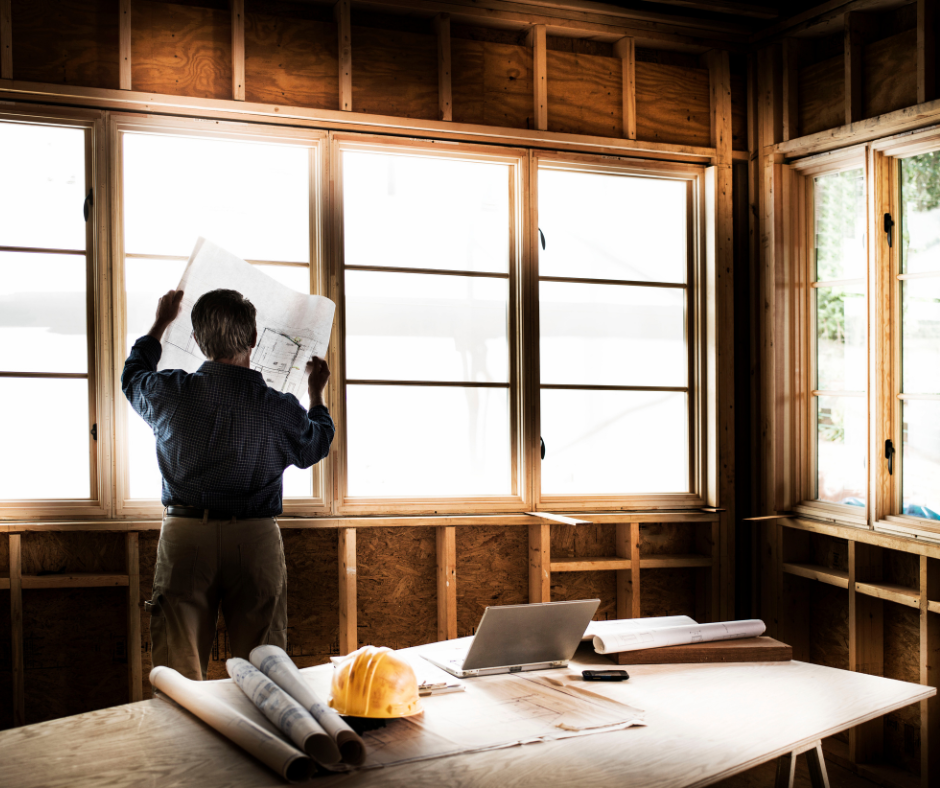 Your company is expanding, and you couldn't be happier! You're ready to build a new office from scratch, but this can get complicated. That's why it's important to partner with a licensed and experienced builder when constructing a new location for your business.
If you roll the dice with a cheap, unlicensed contractor, you're likely to get what you pay for: low quality work, which may actually cost you more in the end. When researching for licensed contractors, it's also beneficial to focus on local commercial builders rather than a large project builder. A local builder may offer more personalized service, more flexibility, and better communication. As a bonus, you'll be supporting your local economy!
Availability and Customer Service
A small local builder may have more availability for a commercial build like yours than a large project builder would. The team building your new space is probably nearby, and they may be members of your community. While large project builders may have local representatives, they are usually serving a large area with many, many clients. They may not have the availability to get your space built in the timeframe you want, and their communication may be lacking.
When you have to make multiple calls or send emails to different people, things can get confusing quickly. Details may be lost in inboxes and phone calls unanswered for days, creating a stressful experience for you. When you work with a local builder, the line of communication is much more direct. You'll most likely partner with the same few people from beginning to end rather than being handed off to different people for each step of the process. This can make the experience more enjoyable and less stressful, giving you the peace of mind you need.
Personal Touches
When you partner with a local builder, you get not only quality work but the heart and soul of your building team. They have worked steadily to build a solid reputation from scratch by word of mouth and personal references. Most of the time, they have can personalize their services for each of their clients. This means that you get a custom commercial space built with the dedication your business deserves.
Local builders may also have more design flexibility than large project builders, who typically ask clients to choose from standardized floor plans they can put together quickly. A small builder may also offer the convenience of predesigned floor plans to choose from, but this won't limit their ability to customize the build for your needs and style.
Support for the Local
Economy
Your business relies on a robust local economy, and so does your local builder. Buying from and supporting local businesses is a fantastic way to boost your local economy and help your community thrive.
Working with a local builder can provide a great marketing opportunity for both your business and the builder's. Constructing your new commercial space gives them more to put in their portfolio and show to potential customers, and they can also promote your business while in conversation with neighbors, friends, and family.
Location, Location, Location
A large project builder probably knows their stuff and can build you a commercial space you'd enjoy. However, they wouldn't know the ins and outs of your specific area. There is so much more to building a new space than just slapping up walls and pouring a foundation.
Local builders, on the other hand, know everything there is to know about building in your community. They can help you understand any local regulations, codes, and zoning and help you with necessary permits. Temperamental weather? A local builder, will be used to dealing with it! A local team may also partner with and personally know other local professionals to help you with the design, furnishings, aesthetic touches, and even the curb appeal of your new commercial space. There is also no need to reimburse them for travel expenses, so you'll be able to save on cost while still receiving a quality commercial space.
When you're ready to build a new commercial space for your growing business, the experienced professionals at Pro-Line can help you create the space you envision. For more information on working with a local builder, subscribe to our blog.