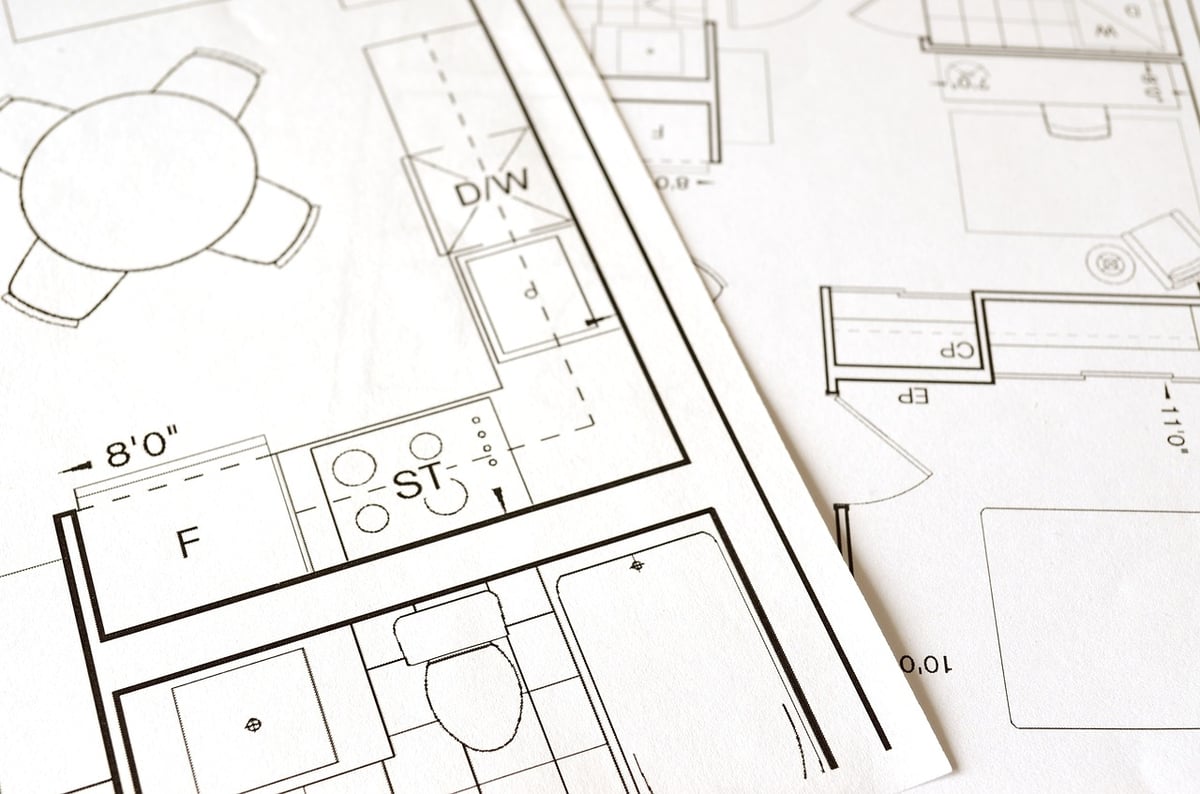 If you're in the ideation stage of building a custom home of your own, congrats! This is an exciting time, and you have a lot to look forward to. You also have a lot of work ahead of you. Building a custom home is no small undertaking. For the process to go as smoothly as possible, you need to plan ahead, do your research, and stick to your budget. Here's what we recommend you know before you hire a builder and break ground.
Know Your Goals & Expectations
Building a custom home can place a lot a pressure on you and your family. You chose custom for a reason; you want a home that suits your wants and needs perfectly and complements your lifestyle. Because of this, you'll likely be responsible for making many of the decisions. Having a firm idea of what you want going into the process will help each stage run more smoothly.
Knowing your budget is of the utmost importance. Think carefully through what exactly you can afford. You'll base virtually all of your decisions on this number. Do some research so you understand the costs you need to account for and aren't taken off guard later in the process. Your budget will influence the size of your new home, how much customization you can incorporate, what materials you choose, and more.
After you've set your goals and expectations, make sure your budget allows you to meet them. You may need to compromise in some areas to get what you want in others. For example, if you want a luxurious kitchen with granite countertops, hardwood flooring, a large island area for preparing food, an ornate backsplash, and custom cabinetry, you might have to give up something in another part of your home, such as a theater room or the extra guest bedroom you initially wanted in the basement.
Envision Your Ideal Community
Another important thing to consider early in the decision making process is the community you'll be settling in. Do you want to live in the country, in a city, or in suburb? Are you looking for an up-and-coming part of town so you can take advantage of fun local events, shopping, eating, and nightlife? If you have children, you might choose a location near a school or park. Be sure to check crime rates in different areas you're considering.
After you know what type of neighborhood you're looking for, search for land for sale. Make sure to consider all costs that may be involved at the location, such as city permits, landscaping and excavation, or adding electrical and sewage hookups. Your home builder can help you navigate your way through these costs as well, but it's good to have them on your radar.
Keep in mind that building a home that's far more extravagant than those in the same neighborhood can lower the resale value on your home. While you may not be planning on selling your custom home for many years, you still need to keep home value in mind.
Prioritize Your Wants & Needs
Make a list of your wants and needs. When you start adding up costs, you'll likely need to do some rearranging. Start with your needs: what you MUST have in your new home. If you have a large family, for example, you'll need enough bedrooms for everyone. Maybe you or your partner works from home and needs a designated office space. If you're an avid cook and need ample space to prepare meals for your family, the luxury kitchen described above may be a top priority.
It's a game of give and take. First, make sure all of your needs fit into your budget, and with what's left over, you can start prioritizing wants. Work through the list and rework it until it matches your expectations (as closely as possible at this time).
Find a Local Builder
When looking for a custom home builder near you, it's important to get a few quotes and sit down and meet with different builders to find the right one for you. You'll be spending a lot of time collaborating, so you want a builder who shares your vision and has your best interests in mind. The quotes you receive will likely vary quite a bit because each builder has its own set of vendors and subcontractors they work with. The quality of materials used will also vary.
To find a great home builder, get references from customers, tour homes, and learn the builder's style and values. Also make sure the builder is friendly, professional, straightforward, and honest. Choosing your builder is one of the most important decisions you'll make during this process, so take your time, do your homework, and shop around until you find the right one.
Start Building Your Dream Home!
If you're interested in working with Pro-Line for your custom home build, contact us today. We design and build residential buildings across Iowa and can handle everything from start to finish—design, construction, and obtaining all necessary permits and inspections. Talk to a Pro-Line expert to get started.